Welcome to the Knights of Mira Molla Wiki
This wiki houses information about the mobile strategy game, "The Knights of Mira Molla" by Nubee.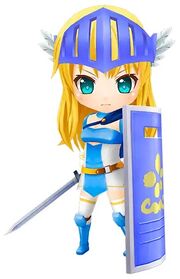 Join the community and share your information with others!
Available on iOS and Android devices.
Important Notice
Dear All Visitors, 
This is a very new Wiki about a game called The Knights of Mira Molla. We're off to a pretty rough, stub filled, nearly pageless start.  So please contribute all you can to the Wiki and make it a great Wiki for everyone to share knowledge and help each other! Thank you so much for your time and consideration.
Admin--Hoshii1234 July 27, 2014
NOTICE-
If you would like to help out the wiki, msg either Hoshi or me, Evangeline, to apply for mod.
-Evangeline14
This wiki has been up for a while, but no one seems to want to contribute... We need people to help expand the wiki, so we ask everyone to try to contribute! Thanks!
-Evangeline14
There are now 5 new pages added to the wiki! 
Admin--Evangeline14 March 3, 2015
Latest activity
Photos and videos are a great way to add visuals to your wiki. Find videos about your topic by exploring Wikia's Video Library.
Community content is available under
CC-BY-SA
unless otherwise noted.